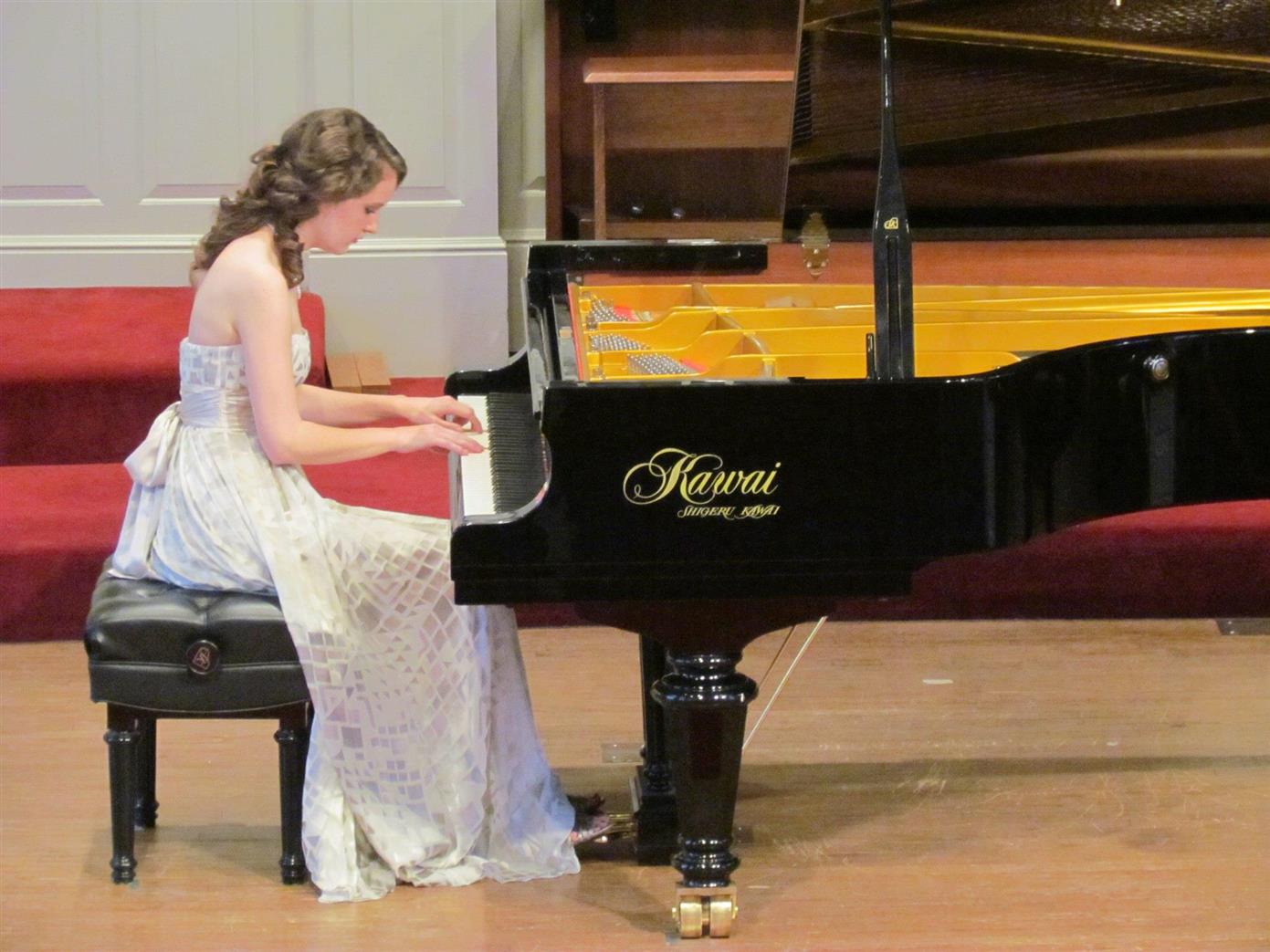 I began my music studies at the age of 9 and immediately knew I wanted to pursue music as a career. My music teachers and the Spivey Hall Children's Choir were the foundation I needed to prepare me to be a freelance musician. I participated regularly in recitals and competitions all throughout high school and into college. After graduating from Shorter University with a degree in Piano Performance and Piano Pedagogy I was offered an assistantship at Minnesota State University, Mankato. While there, my assistantship included regular public performances with vocalists and the University Chorale. I graduated with an MM in Piano Performance in 2016.
Through the years, I've been given numerous honors including performing with the Rome Symphony Orchestra and the Balkan String Quartet. I've received scholarships from organizations such as the Rome Music Lovers Club, the Atlanta Steinway Music Society, and the Floride D. I was also selected in 2013 as the recitalist and co-presenter for the GMTA state conference.
Since I started teaching in 2009, I've come to believe that anyone can learn to play piano. It is a personal goal to discover teaching techniques to accommodate each student's unique learning style. In between my teaching hours, I am privately contracted to accompany for choruses and solo competitions. I have taken original compositions and transcribed them for piano. I consult on music arrangements. I play for weddings, funerals, church services, and special events. You name it, I've done it!
My professional music career has blossomed in ways I could not have imagined with opportunities around every corner. I'd love to discuss with you how we can collaborate together to meet your goals.